1. Safari locations in Tanzania: (where, which parks to go & what you can see)
Tanzania safari destinations are simply divided into circuits, the northern, southern, and western circuits, which combine attractions you can visit in a region. Because these circuits are spread out and require a flight or at least 10 hours of driving, you will need to choose the destinations you want to visit with the limited time you have. Below is a brief explanation of the circuits & what they are famous for.
The most well-known area is the northern circuit, which includes the Serengeti, Ngorongoro crater, large acidic lakes (where flamingos live), Mount Kilimanjaro (Africa's highest mountain), native tribes (the Masai and bushmen), and other minor attractions like Tarangire, Lake Manyara, Mount Oldonyo le Ngai, also known as "the mountain of God," which is still volcanically active, Mount Meru, waterfalls
Note: How to get to in Northern circuits we have two airport that is Kilimanjaro airport and Arusha Airport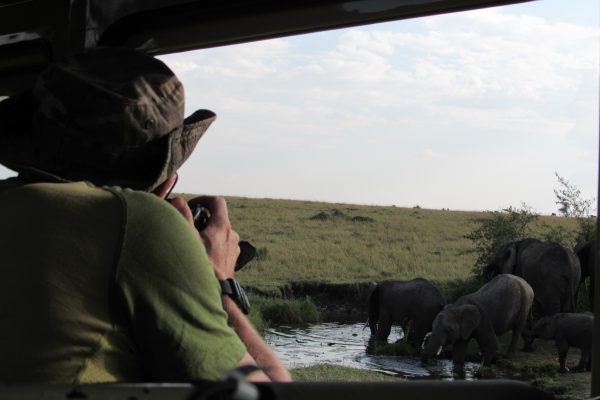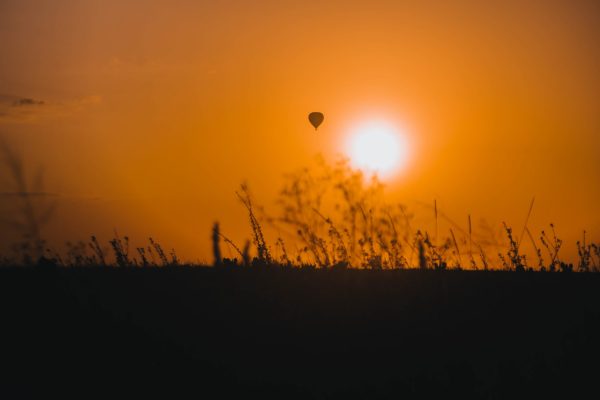 The southern circuit includes wonderful parks like Mikumi, Selous, and Ruaha (the largest park, which is also home to over 10% of the lion population in the world and the highest number of elephants in Tanzania). However, access to these parks is more difficult than it is to the northern circuit; you must first fly to Dar es Salaam International Airport and then take a second flight to the area.
The Western Circuit offers chimpanzee treks in Gombe National Park and Kitulo National Park, both of which were created primarily to protect their flora and are known as "the Serengeti of Flowers." However, like the Southern Circuit, it is less accessible and would require a second flight once you have arrived at Dar es Salaam International Airport.
2. Comfort "your safari style" in Tanzania
A private Tanzania safari is one that you do alone or with your group with our guides, whereas a shared safari is one in which you are mixed with other travelers and are part of a group (mostly a group of 6)
Well recommended style safari is Private Tour
Where will you stay for the night? Will you sleep inside or outside the park?
Sleeping inside the parks provides a better experience because animals will come to your tent if you are a camper and have enough experience with nature.
Sleeping outside the parks is not permitted because game drives are restricted to park hours (you cannot check-in or out after a certain time).
Tanzania safari lodging options, including where you want to sleep
Camping: This is an adventurous and low-cost lodging option; on the park grounds, you will be provided with equipment such as tents, sleeping bags, and mattresses
What You Should Know About Camping
-Because the bathrooms are shared and managed by the park, they may lack toiletries, and warm water, and have less sanitary conditions.
-Because campgrounds are not fenced, animals may come very close or just out of your tent at night "yes, adventure," it is best to visit the restrooms shortly after dinner before everyone settles into his/her tent.
-secure, campgrounds may not be fenced, but they are secure unless you go provoking animals, who will then attack if they feel threatened, but park rangers are also available and armed.
Safari lodges in Tanzania:
These lodging options are available in the parks; however, due to licensing requirements, they will cost at least $250 USD for a single room and approximately 450 USD for a double room per night. If you prefer lodging with swimming pools and other upscale amenities, you will need to pay up to $400 USD for a single room and approximately 600 USD for a double room. Additionally, some luxurious lodges may charge more than 10,000 USD for their amenities, such as the four-season lodge in the Serengeti.     
3. Tanzania safari: duration of the trip
How much time is needed for the Tanzanian safari? This depends on what you want to see and the season, but a minimum of 4 days and a maximum of 9 days is typically a good amount of time. The exact number of days will vary depending on what you want to see (the great wildebeest migration), how many parks, visit the flamingoes, or visit archaeological sites. You will need to discuss this with us.
A word of advice: tours going to Serengeti for one night will stay no longer than 24 hours in the park; if visitors could change anything, they would have chosen to stay an extra day, according to 100% of those who chose these excursions.
4. Tanzania safari: add-ons and survival alternatives
You may travel to the parks by flying, driving, or combining the two. Drive into Tarangire, Ngorongoro, and Serengeti, then fly out to Zanzibar from Serengeti, rather than driving back to Arusha and then flying to Zanzibar. 
What additional activities should I add to my Tanzanian safari? What advertisements should I be aware of? Offering choices like
Walking safaris in Tanzania
Balloon safaris in Tanzania
Canoeing safari 
 Masai  village 
bush lunch
Hadzabe Village 
Knowing the expenses after learning about the possibilities can help you match what you actually want with what you can afford; while these numbers are not exact, they may help you comprehend the range.
Safaris for groups and campsite s ranging from $190 to $230.
Private and tented safaris ranging from $300 to 450 USD
Private and lodging safaris range in price from $400 to $700 USD.
Tanzania Over 1200 USD for luxury safaris
Tanzania 600 USD for balloon safaris (per person per session)
Tipping – 15usd – 20usd per person per day on a group tour – 25usd – 50usd per person per day on a private tour
NOTE: Prices above are per person per day (to get an accurate range, multiply the price by the number of days required).